About me
Educational and professional background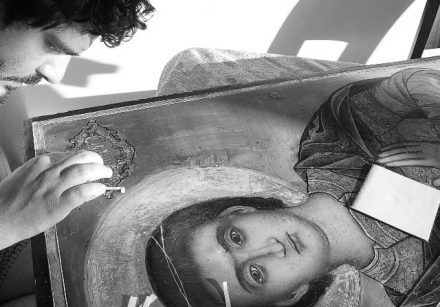 Rev Dr Dobromir Dimitrov is an iconographer and theologian, a priest of the Bulgarian Orthodox Church – Bulgarian Patriarchate who lives and ministers to his flock in Kent, UK.
He obtained his master's degrees in iconography (2001) and theology (2005) from Veliko Tarnovo University, Bulgaria, and he holds a PhD degree in theology (2014).
In 2014–2016 he was an OTEP scholar in the Faculty of Theology (Regent's Park College) at Oxford University.